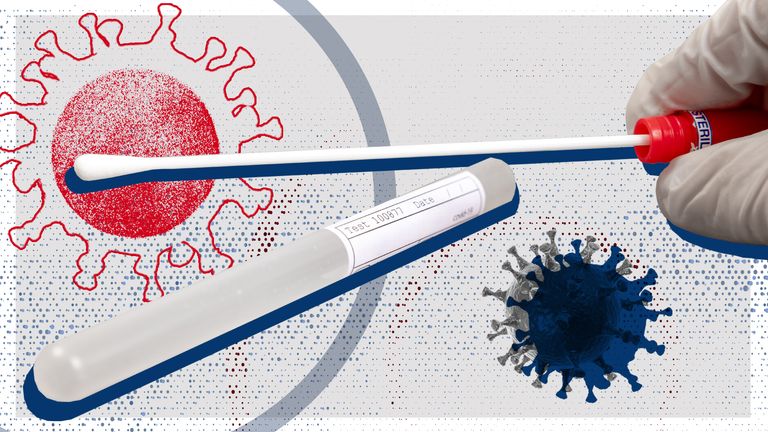 The strain, known as VUI-202012/01, may be up to 70% more transmissible – and has a "very clear genetic make up".
A new variant of COVID-19 which is up to 70% more transmissible has been found in every part of the UK except Northern Ireland, an expert has told Sky News.
Dr Susan Hopkins, from Public Health England (PHE), said the strain is predominantly in London and the southeast of England.
But it has also been discovered in every region of England, in Wales and in Scotland, albeit in "very small numbers".
The variant – named VUI-202012/01 – has a "very clear genetic make up that we can follow", Dr Hopkins said.
It can be detected via whole genome sequencing, which takes two to three weeks.Advertisement
Other nations are also being affected. "Similar strains have been detected in Denmark and Australia, and there are other variants that look very similar to this that have been detected in South Africa, in the Netherlands and other countries," Dr Hopkins said.
When did it emerge in the UK?
It was initially found in a patient in September, Dr Hopkins said, with full genome sequencing being returned in October.
At first, there was "nothing to particularly highlight that this was something of major concern, as variants come and go", she added.
But by late November, scientists were struggling to understand why COVID-19 infections in Kent and Medway were not being lowered by national restrictions.
"Detailed clinical, behavioural and epidemiological investigations" were carried out, Dr Hopkins said, including whole genome sequencing, and a cluster of the new variant was found to be spreading in those areas.
The government was notified on Friday 11 December, after which further work was carried out to understand what was happening.
Scientists subsequently discovered that the new strain was "much more transmissible than the other variants in circulation", Dr Hopkins said.
"That made us hugely concerned and we notified government on Friday (18 December)," she added.
That was the first time "all of the evidence came together".
came together".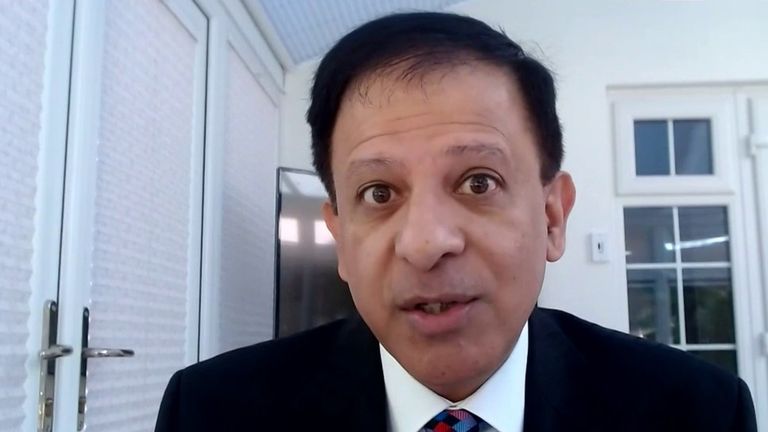 https://imasdk.googleapis.com/js/core/bridge3.432.0_en.html#goog_1614343901Play Video – How much of a threat is the new strain?How much of a threat is the new strain?
How do we know it is up to 70% more transmissible?
Dr Hopkins said PHE has been working with modelling experts from Imperial College London to compare the new variant with others that are circulating.
She said the "figure of 70% looks like a good one but we don't have very good confidence intervals around that".
Prime Minister Boris Johnson has said the new strain could increase the R number by 0.4. The current R in the UK is estimated to be between 1.1 and 1.2.
The latest figures suggest that this strain is responsible for 43% of new infections in the South East – rising to 59% of new cases in the East of England and 62% in London.
Professor Chris Whitty, England's chief medical officer, said he had alerted the World Health Organisation to its existence – and would be concentrating on analysing data related to the mutation's spread.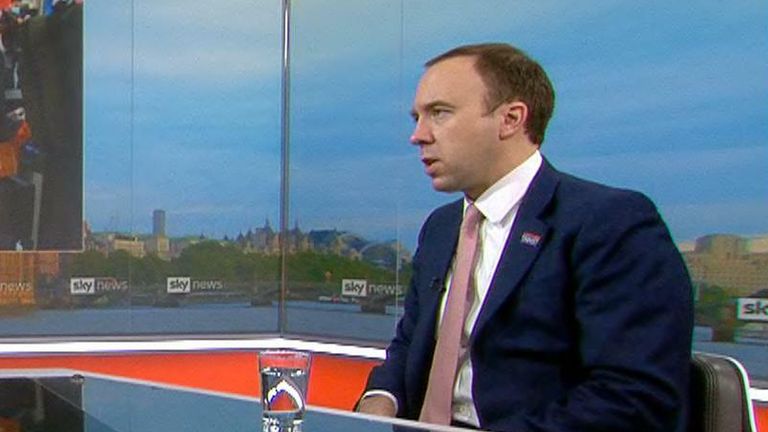 https://imasdk.googleapis.com/js/core/bridge3.432.0_en.html#goog_1863272787Play Video – 'I told my mum I'm not going to see her at Xmas"I told my mum I'm not going to see her at Christmas'
Does it make people more ill?
Dr Hopkins said she was not seeing a "disproportionate number of people being admitted to hospital over the last two weeks, and we're not seeing any increases in mortality yet".
In London, she said it was too early to say whether the new strain would increase the number of deaths.
Professor Whitty has said there is "no current evidence to suggest the new strain causes a higher mortality rate or that it affects vaccines and treatments".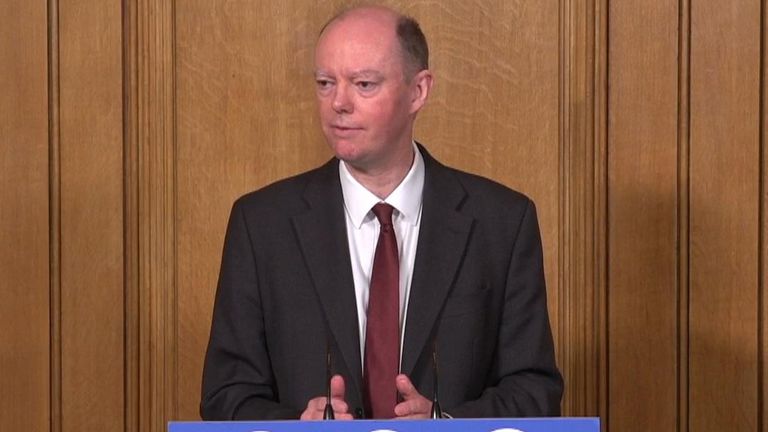 https://imasdk.googleapis.com/js/core/bridge3.432.0_en.html#goog_901259858Play Video – No evidence new strain will affect vaccineNo evidence at the moment that the new strain will affect vaccine
Does the new strain respond to the vaccine?
Dr Hopkins said the vaccine should induce a "broad immune response", adding that mutations do not imply that the jab will not work.
She said "definitive answers" will come from studies that will take a couple more weeks.
"We are growing the virus at the moment in Colindale and Porton Down and Imperial, and with the virus grown we'll be able look at how the virus is killed by both people who've had the infection before, and also people who've had the vaccine," she said.
So far, experts have not found any variants that could make a vaccine less effective, and the virus has been slow to mutate.
Federico Giorgi, a researcher at the University of Bologna who co-ordinated a study into strains of COVID-19, told Science Daily: "The SARS-CoV-2 coronavirus is presumably already optimised to affect human beings, and this explains its low evolutionary change.
"This means that the treatments we are developing, including a vaccine, might be effective against all the virus strains."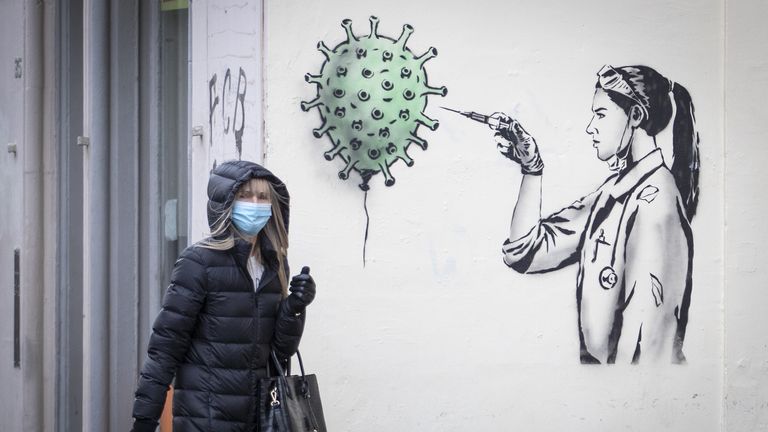 What are the different strains?
This is not the first time the virus had mutated since the start of the pandemic and it may not even be the first time a mutation – or a change in the virus's genetic material – has altered how infectious it is.
So far, there have been at least seven major groups, or strains, of COVID-19 as it adapts to its human hosts.
The original strain, discovered in the Chinese city of Wuhan in December last year, is known as the L strain.
It then mutated into the S strain at the beginning of 2020, before being followed by the V and G strains.
Strain G has been most commonly found in Europe and North America – but because these continents were slow to restrict movement, it allowed the virus to spread faster and therefore mutate further into strains GR, GH and GV.
Meanwhile, the original L strain persisted for longer in Asia because several countries – including China – were quick to shut their borders and stop movement.
Several other less frequent mutations are grouped together as strain O.
In Denmark, authorities became worried about a strain of the virus found in 12 people related to mink farming.
They feared the mutation could hamper the effectiveness of a vaccine because it had happened in the spike protein, and as a result the government ordered a mass cull of up to 17 million animals and a month-long lockdown for people living in the northwest of the country.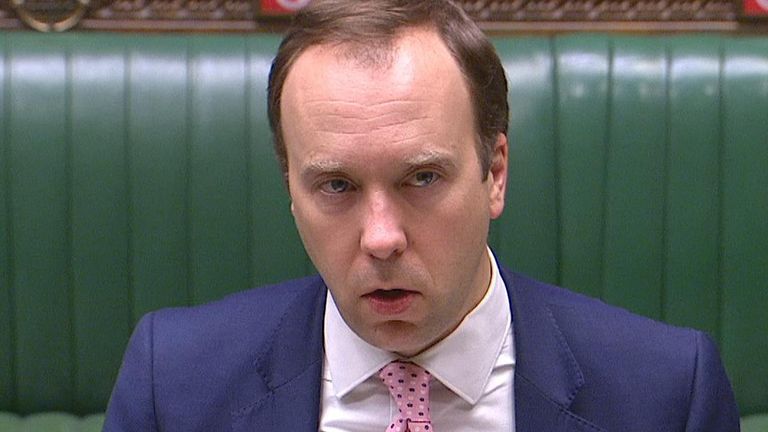 https://imasdk.googleapis.com/js/core/bridge3.432.0_en.html#goog_1270238825Play Video – 'Vigilance' required over new COVID variant'Vigilance' required over new COVID variant
What are the most common strains around the world?
G strains are now dominant around the world, particularly in Italy and Europe, coinciding with spikes in outbreaks.
A specific mutation, D614G, is the most common variant. Some experts say this variation has made the virus more infectious, but other studies have contradicted this.
Meanwhile, earlier strains such as the original L strain and the V strain are gradually disappearing.
Analysis by the Reuters news agency shows that Australia's quick reaction to the pandemic and effective social distancing measures have eliminated transmission of the earlier L and S strains in the country, and that new infections are the result of G strains brought in from overseas.
In Asia, the strains G, GH and GR have been increasing since the beginning of March, more than a month after they started spreading in Europe.
source: news.sky.com