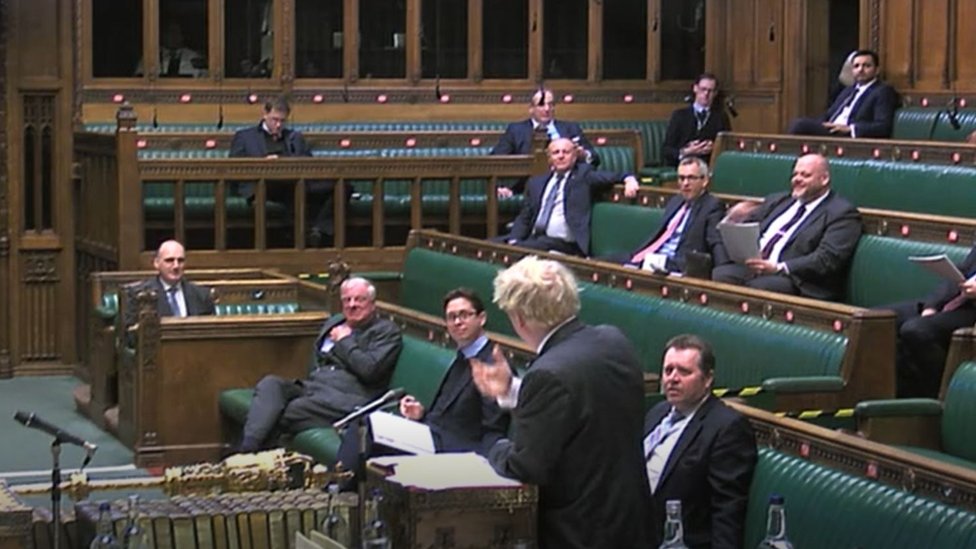 MPs will not be awarded a pay rise for the coming year.
The Independent Parliamentary Standards Authority – the independent body which sets MPs' pay – said in October that MPs could be in line for a £3,000 pay rise if its usual formula was applied.
But it now says such a rise would "be inconsistent" and "would not reflect the reality that many constituents are facing" because of the pandemic.
More than 50 MPs had already called for the increase to be cancelled.
Many reacted positively to news of the pay freeze.
Labour's Catherine West tweeted that "anything else would have been an insult to public sector workers," while Conservative James Cartlidge said it was "absolutely the right thing to do".
MPs' basic salary is currently £81,932 a year, and is more if they serve as government ministers. Ministers' salaries have also been frozen for a year.
IPSA's formula for MPs' pay is linked to any increase in average pay for public sector workers, millions of whom have had their pay frozen.
Overall, average wages have fallen in real terms this year.
In November, Boris Johnson's spokesman said the prime minister did not think MPs should receive a pay rise for 2021, "given the circumstances".
And in October, Labour leader Sir Keir Starmer said "this year of all years" the money should go to key workers on the front line of the pandemic response.
IPSA, which was set up in the wake of the MPs' expenses scandal, said: "It is clear that applying the forthcoming official statistic for public sector earnings growth would result in a salary increase for MPs that would be inconsistent with the wider economic data and would not reflect the reality that many constituents are facing this year.
"The IPSA Board has therefore decided that the salary for Members of Parliament will remain unchanged for the financial year 2021/22."
source: bbc.com